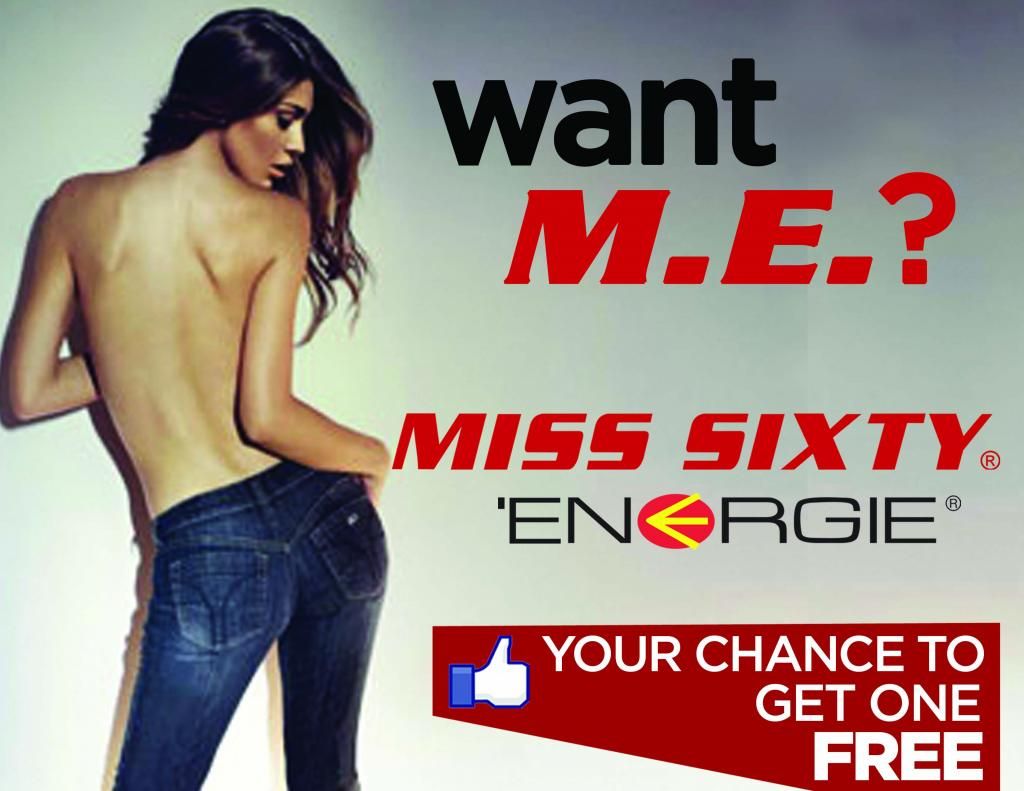 Here's your chance to get one
FREE
from Miss Sixty and Energie!
1. Like Miss Sixty and Energie Jeans on Facebook
http://facebook.com/MissSixty.Energie
2. Answer this question and post on Twitter:
WHY DO YOU WANT MISS SIXTY OR ENERGIE JEANS?
3. When answering the question, don't forget to tag:
@energiejeansph (FOR MEN) or @miss60ph (FOR WOMEN) and @santisantisanch .
Use the hashtag #miss60energiejeans and include the giveaway link...( Facebook page link)
Example: @santisantisanch I want to win Energie jeans cuz it fits me right!
@energiejeansph #miss60Energiejeans (Facebook Link)
4. Contest runs from February 15, 2013 to February 25, 2013
5. there will be 3 female winners of Miss Sixty Jeans & 3 male winners of Energie Jeans!
6. Winners will be drawn via randomizer.org
7. Miss Sixty and Energie will verify if winners drawn via Randomizer.org followed the mechanics.
8. Winners will be announced through the following blog sites, and Twitter:
Go ahead, DENIM-IZE YOUR WORLD WITH MISS SIXTY AND ENERGIE!