Today's outfit, I was inspired by the Hawaiian prints. You can see floral almost on anyone but you seldom see it on men. Some guys think that these kinds of prints are too feminine and they tend to underestimate that they won't be able to pull it off. Well I think men who wear floral look more masculine than those men who wear tank tops. For me guys who take risks and who are confident will look and feel more manly.
Tops with a lot of print has more character. With this print, I just paired it with simple pants and elaborated it with the shoes and socks. In that way, you create balance. I just wanted to add color to this look that reminded me so much of the drink Hawaiian Punch.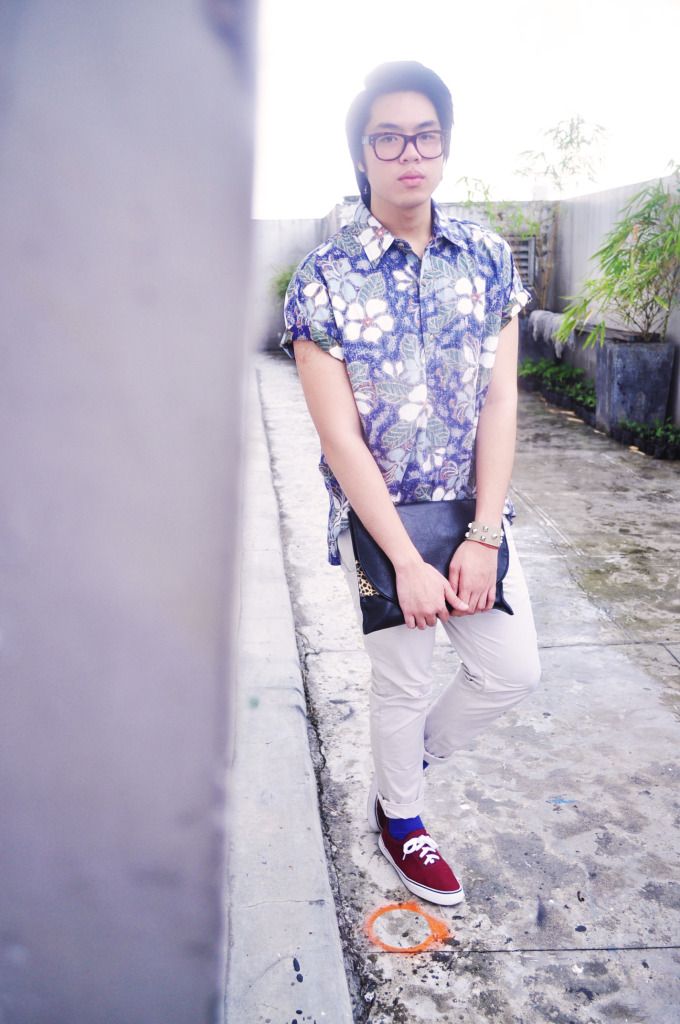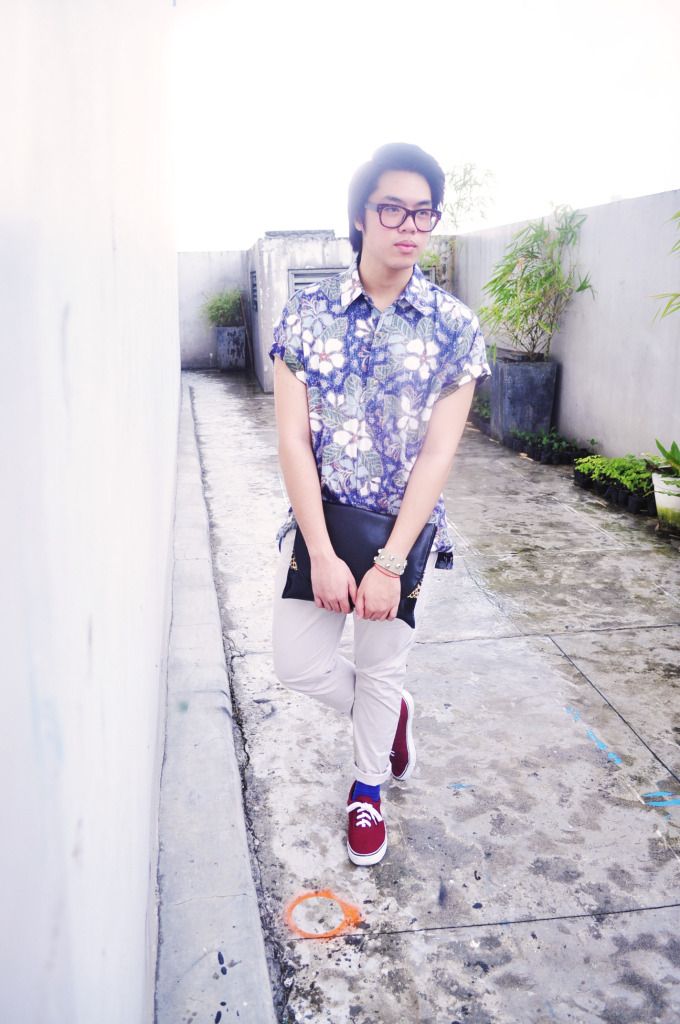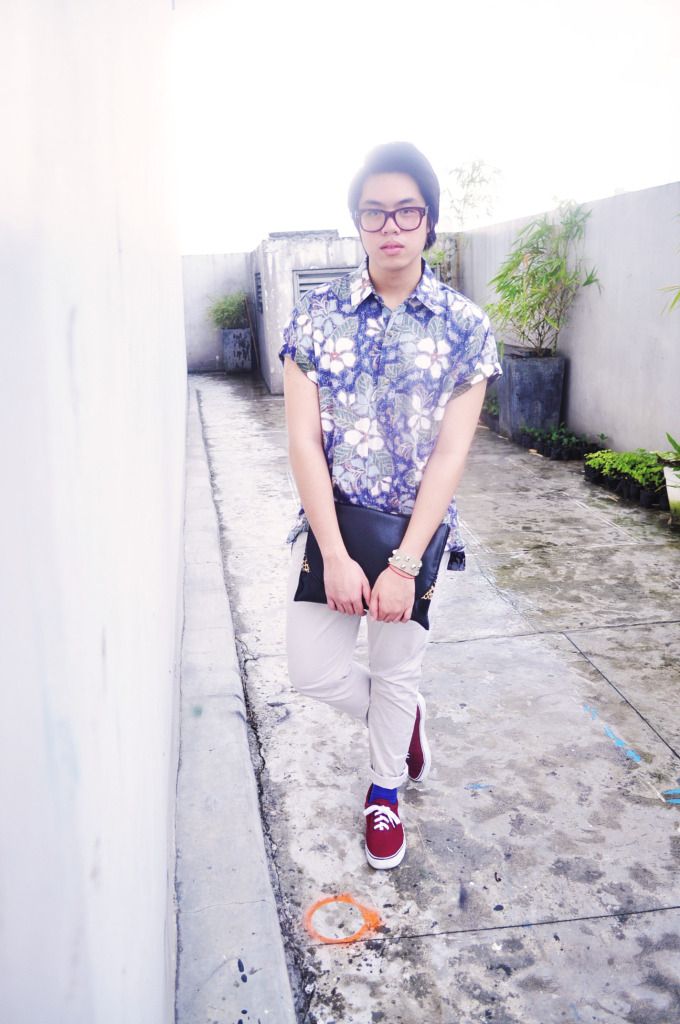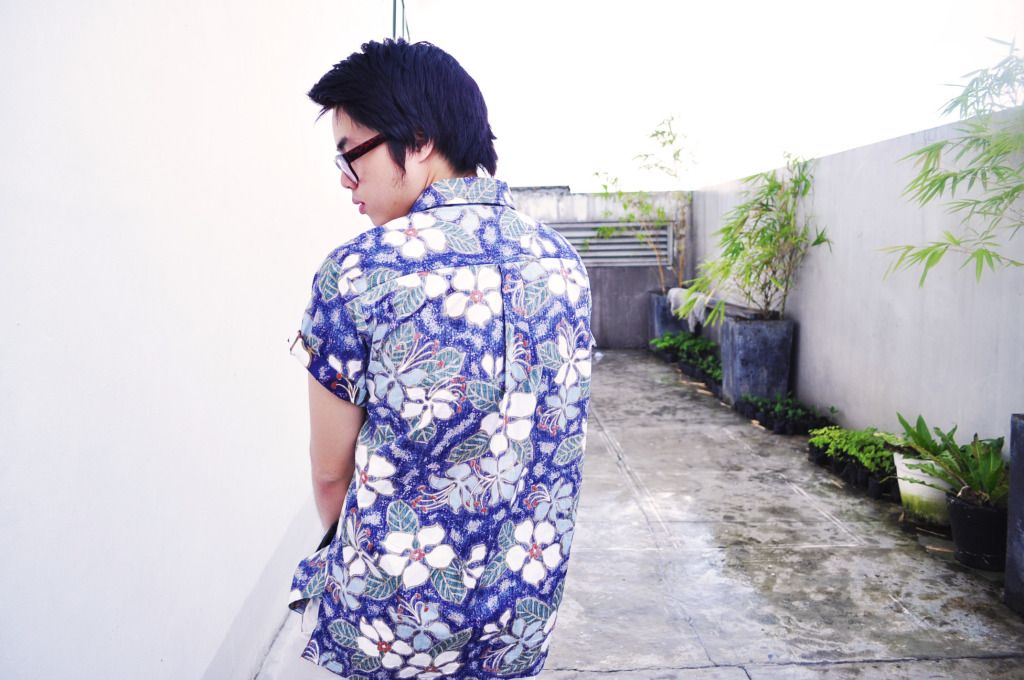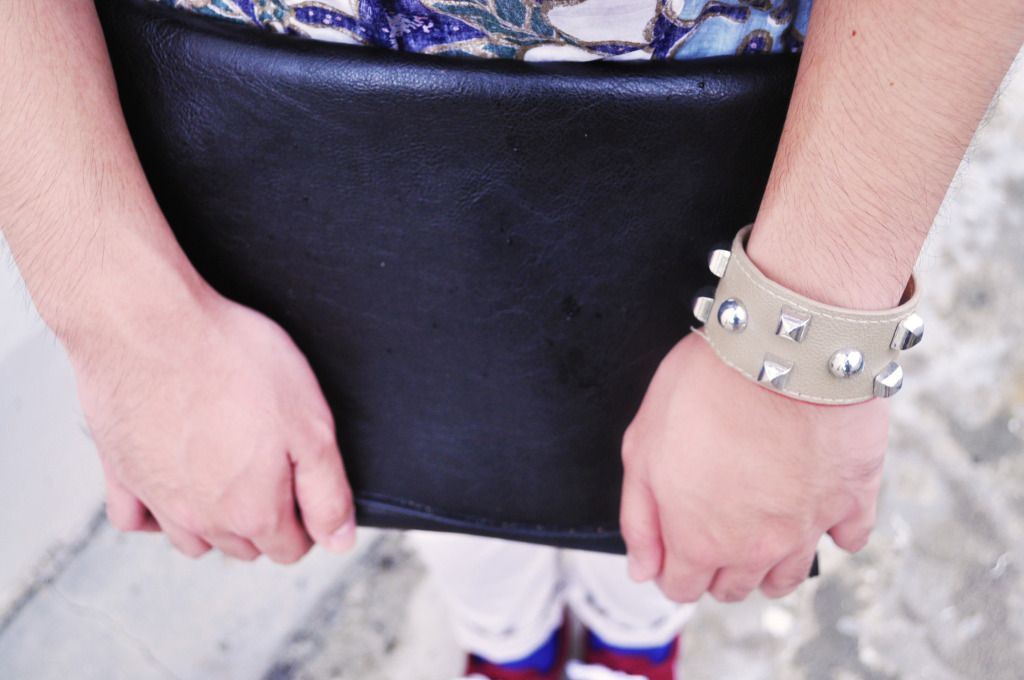 This
LunaChic
studded cuff went really well with this Hawaiian inspired look. The color beige did not over power the look and simply just added a touch of edge to it. And like what I've said to my previous blog post, I can never leave without my
D'Loivale
envelope clutch. It's convenient and at the same time really stylish. I think men should have at least one of these.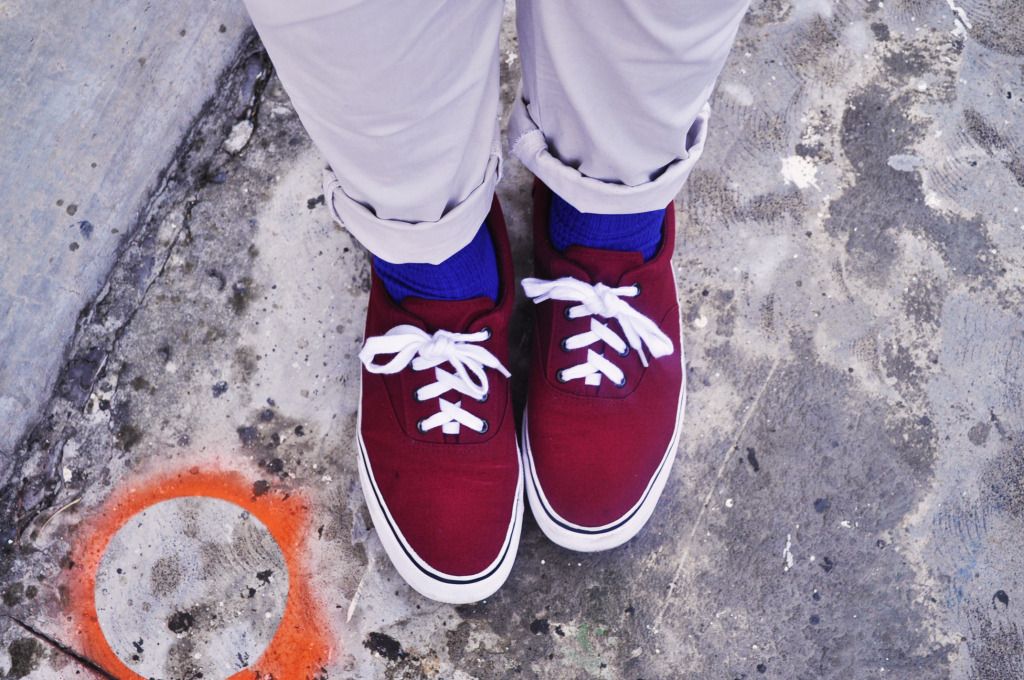 Floral Button Down from Kahala
Khaki Pants from Zara
Socks and Shoes from H&M